Operators are symbols that can be used along with one or two or three operands to produce a result. A operand can be a variable or a literal based on the type of operation and position of the operand. Operand provides required values to operator to perform an operation.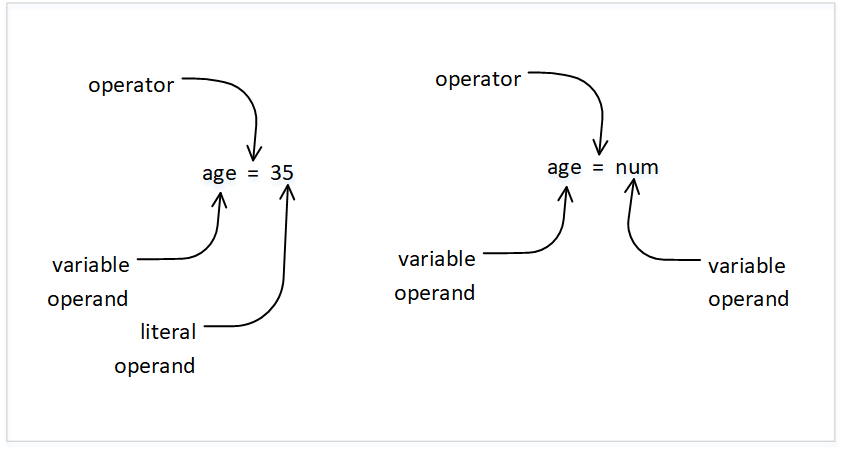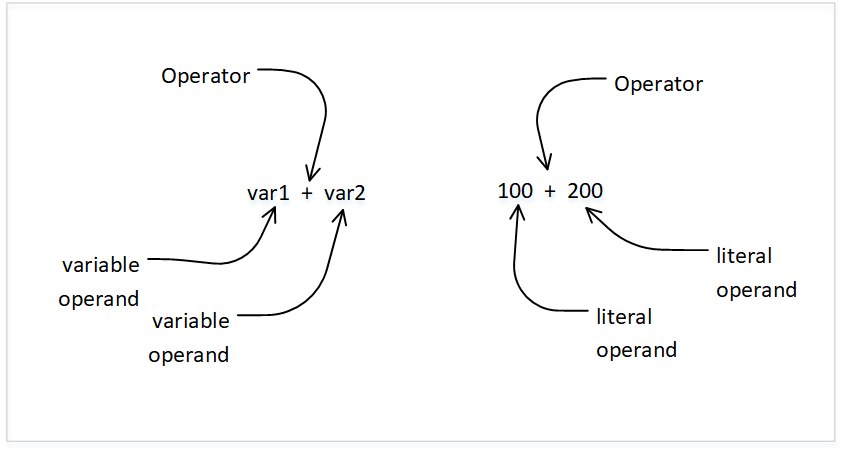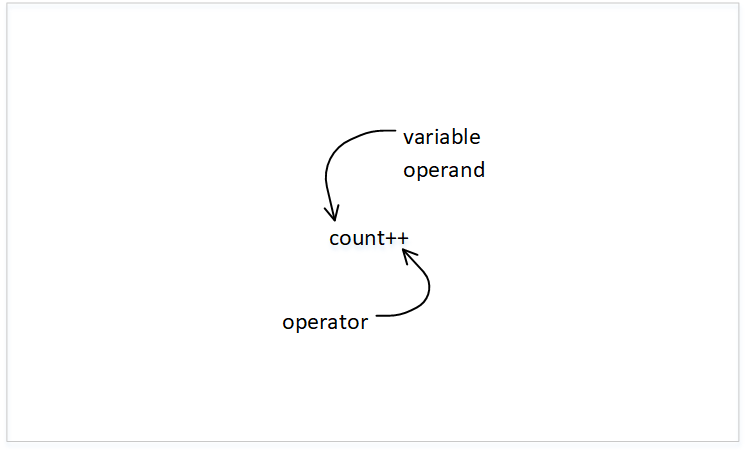 Java provides various operators, such as, Additive Operators, Multiplicative Operators, Assignment Operators, Unary Operators, Bitwise Operators, Relational Operators, Equality Operators and Conditional Operators.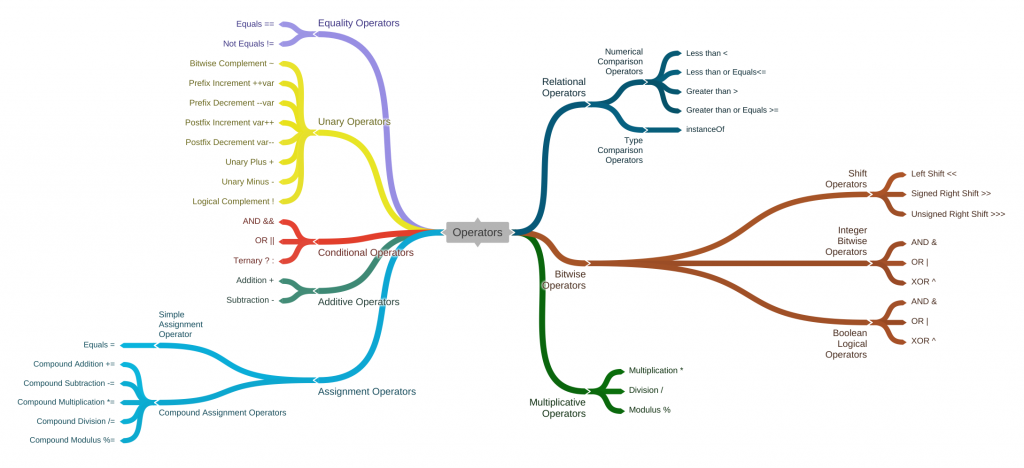 In the above mind map we depicted all of Java operators. However, for easiness we will group them at high-level as Arithmetic Operators, Bitwise Operators, Equality & Relational Operators and Logical & Conditional Operators in the next few sections.