To keep the blog content fresh and more relevant, it is very important to keep on updating the content as per the need. Sometimes people particularly look for the date of the article and decide whether to proceed further to read it or not. I did that many times. Nobody would like to read content which is outdated right. But when you update the content, how people will come to know that you made changes to the content. Even after you updated the content, WordPress will show the published date only.
Luckily, there are ways to show the last updated date of the posts. But, in this post I'm going to cover particularly for those wordpress sites which are powered by Genesis Framework.
If you are using Genesis Framework for your blog, all you need to do is to use a Genesis plugin called Simple Edits.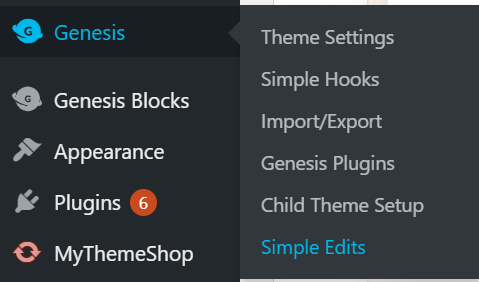 Steps to show last update date in Genesis child theme:
Install and activate Simple Edits plugin
Go to "Simple Edits" section as shown in the screen shot
Change the text within "Entry Meta (above content) as below and hit the Save Changes button
Last Updated on [post_modified_date] By [post_author_posts_link] [post_comments] [post_edit]
This change will show the date as last updated date within the post. However, you may still have to change settings of date separately if you are showing post titles in home page or on sidebar.